Breakfast
Farm Fresh Eggs
Substitute egg whites for $1.00.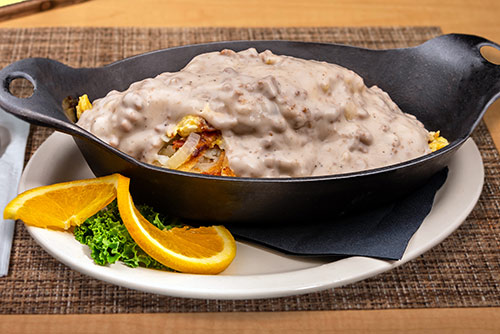 The Piggy
$9.99
A scramble of two eggs, bacon, onion and hash browns on a buttermilk biscuit. Topped with sausage style country gravy.
Lunch
Burgers
Hand formed, half pound and twice ground blend of sirloin, flap and brisket on a Brioche roll. Served with lettuce, tomato, red onion & choice of house made chips or fries & a pickle. Substitute a Turkey burger for $1.00 or a Bison burger for $2.00. (Substitute Spicy Fries or Sweet Potato Fries for .60¢ or Onion Rings for $1.50).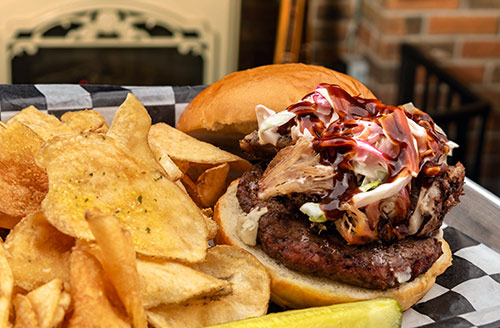 Angus burger topped with pulled pork, coleslaw and bbq sauce.