Celebrate Fall By Picking Apples
At a time when the latest food fads dominate nutritional headlines (Hello kale and quinoa), it's easy to overlook a humble and seemingly simple powerhouse such as the apple. But there are science-backed reasons to support the old saying, "An Apple A Day Keeps the Doctor Away."
Studies show apples help prevent heart damage, lower cholesterol, protect cells against damage that can cause cancer, and reduce your chance for developing diabetes. As well, they fight age-related memory loss and can help strengthen your immune system.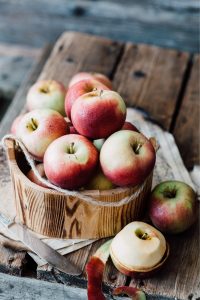 Besides just tasting great, apples, which surprisingly come in more than 8000 varieties, can be prepared in a variety of ways from cider and pies to sauces and salad toppings. What's better, and more satisfying, than gathering your favorite apples by picking them yourself.
We are lucky to have access to a number of apple orchards in and around the Portsmouth, NH area. A great way to spend a beautiful fall day might just be picking a peck or two yourself. What the heck is a peck, you ask? In actuality, as it's not a word that comes up in everyday conversation, a peck is typically 10 to 12 pounds and much smaller than a bushel (42 to 48 pounds), which is another familiar term when it comes to measuring apples. However they're measured, you can guarantee that apples straight from a local orchard are an incredibly delicious treat.
Family-Friendly Farm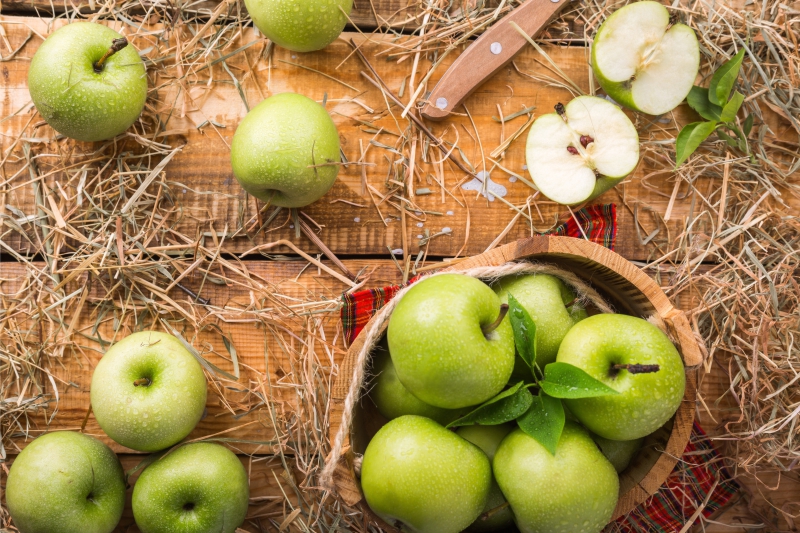 Apple picking is a fun, family-friendly activity that gives you a chance to unplug and escape from life's hustle and bustle. Just be sure to come in from your outdoor apple-picking adventure to enjoy some comfort food at The Country View Restaurant.
The award-winning breakfast and lunch restaurant in Portsmouth NH recently was honored, once again, and recognized with awards for Best Breakfast, Best Business Lunch, and Best Family Restaurant, and runner up in the Best Burger category, in the 2019 Best of the Seacoast contest. Being honored for Best Breakfast for six consecutive years has brought the restaurant much pride and even more reason to be thankful for a supportive community.
Make sure you plan to stop in and fuel up before you spend the day picking apples or enjoy a leisurely brunch or lunch after your visit to one of many Portsmouth NH area orchards.
Applecrest Farm Orchards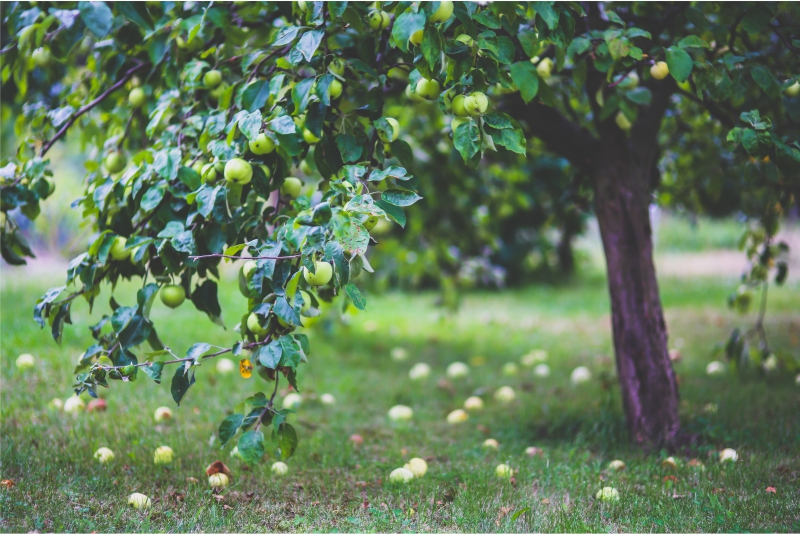 Applecrest Farm Orchards is located a few minutes from historic Portsmouth at 133 Exeter Road in Hampton Falls. The farm's open from 10 a.m. to 6 p.m Monday through Friday and from 9 a.m. to 6 p.m. Saturday and Sunday.
The price to pick apples is $20 per peck or $30 per half busheAlthough the farm provides bags, you can bring your own container, . t register it before your apple picking adventure begins and have your container weighed.
With 220 acres, Applecrest produces more than 40 varieties of apples that are available from mid-August through October. The orchard produces many favorites including McIntosh, Cortland, Macoun, Ida Red, Red and Golden Delicious.
The orchard also sells some more fragile apples at its Farm Stand that include Gala, Honeycrisp, and Braeburn. Click here for a list of apples and when they are expected to be ready.
Apple Annie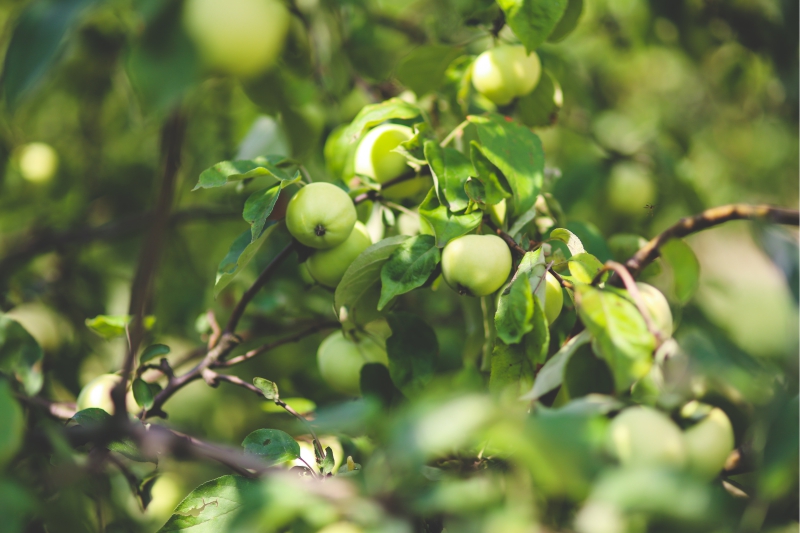 Apple Annie is a small, family-run orchard located at 66 Rowell Road East in Brentwood. The owners warn against using your GPS for the orchard itself and suggest you use Rowell and Pickpocket roads for your search.
The orchard offers apples you can pick or just buy. September varieties include McIntosh, Cortland, Liberty, Empire, Macoun, and Freedom. October varieties include Fameuse, Red Delicious, Jonagold, Wagener, Golden Russet, and Enterprise.
Butternut Farm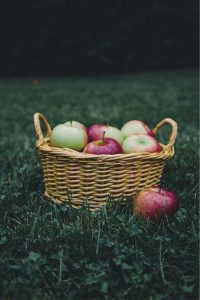 Butternut Farm, located at 195 Meaderboro Road in Farmington, offers 25 varieties of apples from late August through October. The farm is open from 9 a.m. to 5 p.m. Tuesday through Sunday.
The owners strive to make picking easy and work to grow all their crops so you can pick them from the ground. In case the perfect apple is just out of reach, the farm has stepladders available. Butternut Farm provides free containers for apples but allows you to use your own as long as they are weighed before you start picking. All apples are $1.49 per pound.
Butternut Farm also features the Cider House, a hard cider tasting room with five ciders on tap. The farm's hard ciders are hand-crafted on-site in 300-gallon batches.
Demeritt Hill Farm
Located at 20 Orchard Way in Lee, DeMeritt Hill Farm is open from 10 a.m. to 5 p.m. Wednesday and Thursday and from 10 a.m. to 6 p.m. Friday through Sunday.
DeMeritt Hill Farm grows a variety of apples that can be picked or purchased already bagged in both peck and half peck bags. The farm offers about 30 apple varieties that are available from late August through early November.
Tecce Farm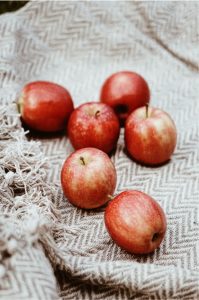 The Tecce Family has been farming at 240 Mast Road in Durham since 1903. Tecce Farm started as a dairy farm before evolving into a potato farm and then the fruit and vegetable farm it is today.
The farm is open for apple picking daily. Hours are from 11 a.m. to 6 p.m. Monday through Friday and 10 a.m. to 6 p.m. Saturday and Sunday.
The farm has both pick your own and pre-packed apples available, and their varieties include Paula Red, Ginger Gold, Gala, McIntosh, Cortland, Macoun, Empire, and Honey Crisp.
Enjoy at the Country View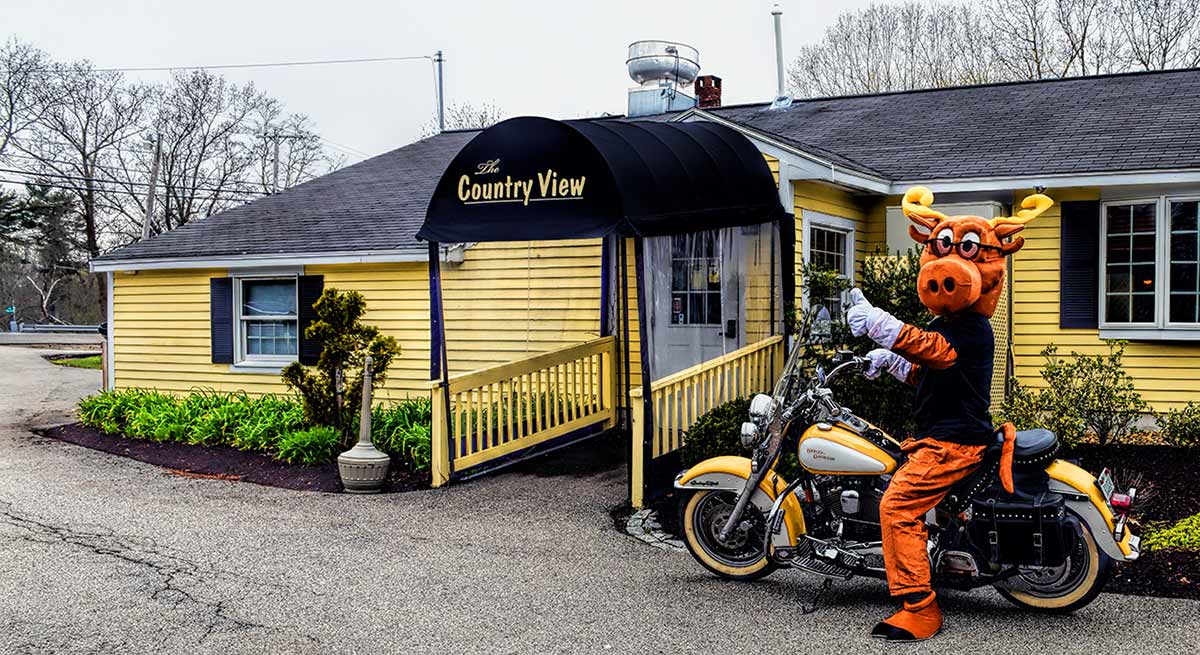 Craving apples and you don't want to wait to pick your own? Stop in for an award-winning breakfast and enjoy one of the restaurant's many dishes featuring apples, such as the Winged Bennie, an Eggs Benedict dish that features sliced apples atop chicken sausage and poached eggs with a touch of maple sugar or the Pulled Pork Omelet which combines pulled pork with apple, onion, cheddar cheese and BBQ sauce.
Had enough apples for one day? Enjoy a variety of breakfast, brunch, or lunch dishes at one of the best American restaurants on the Seacoast. The Country View looks forward to seeing, and feeding, you.
Related Articles:
Keep Reading