Eggs Benedict: English Muffins No Longer Required
Eggs Benedict, long a staple of posh brunches, gets a savory makeover at The Country View Restaurant. This classic American breakfast dish typically features poached eggs with bacon or ham, placed on both halves of a toasted English muffin and covered in a rich hollandaise sauce made of egg yolks, butter, and lemon juice.
But The Country View's chefs refuse to be confined to just the traditional English muffin. Instead, they've reimagined Eggs Benedict using sourdough, ciabatta, and cornbread. And in one case, they've even eliminated the bread completely.  Served with home fries or hash browns, you will find one that is sure to please.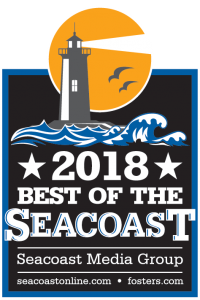 The Unique benedicts are just one of the creative concepts that prompted the restaurant's customers to vote The Country View as Best Breakfast on the Seacoast in the 2018 Best of the Seacoast contest. The restaurant has won Best Breakfast on the New Hampshire Seacoast five years in a row!
Can't imagine eating Eggs Benedict without English muffins? The Country View offers not only the traditional dish with English muffins but several other options, too.
GRILLED CHEESE BENEDICT
This dish swaps the English Muffin for a grilled cheese sandwich made with sourdough bread, mozzarella cheese, and bacon and is topped with two poached eggs and a creamy hollandaise sauce. It reminds the kid in all of us that grilled cheese is not just for lunch anymore.
THE YO'VINNIE
A Benedict rarely conjures memories of Italian heritage, but the Yo'Vinnie takes your taste buds on an intricate Italian journey. Combining sweet Italian sausage with sauteed peppers and onions, topping it with creamy hollandaise sauce and putting it on grilled ciabatta bread will taste as amazing as it sounds.
PIGS IN THE GARDEN
The chef combines two corn-battered fried green tomatoes, bacon and pickled red onion on grilled cornbread and tops it with two poached eggs and creamy hollandaise sauce.
POUTINE BENNIE
A popular Canadian staple, Americans have come to love all that poutine has to offer, such as french fries, creamy cheese curds, and hearty sausage gravy. The Country View took the best parts of poutine,added poached eggs and the poutine bene was born.
EGGS IRISH
In this dish, corned beef hash replaces the Canadian ham of the classic Benedict and is then topped with poached eggs and house made hollandaise sauce.
VIKKI BENNIE
This tasty dish adds bacon, tomato, and baby spinach with two poached eggs and serves them on grilled cornbread. The finished creation is topped with a creamy hollandaise sauce.
THE WINGED BENNIE
Replacing the Canadian bacon with two chicken sausages offers a healthier option.  Adding baby spinach and a sliced apple with the poached eggs and topping it all with rich hollandaise and a touch of maple sugar will send your taste buds soaring.
EGGS FLORENTINE
The chef combines spinach and feta cheese with the poached eggs, grilled English muffin, and hollandaise sauce.
CALIFORNIA BENNIE
West meets East in the restaurant's most popular Benedict dish, the California Benedict.   It combines tomato, red onion, avocado and Brie cheese with poached eggs and rich hollandaise sauce.
CRAB CAKE BENNIE
Tasty crab cakes join baby spinach and poached eggs on a grilled English Muffin to bring you a taste of the Seacoast.
EGGS BENEDICT HISTORY
Ever wonder who first put together this classic breakfast dish? Two New York institutions claim the credit.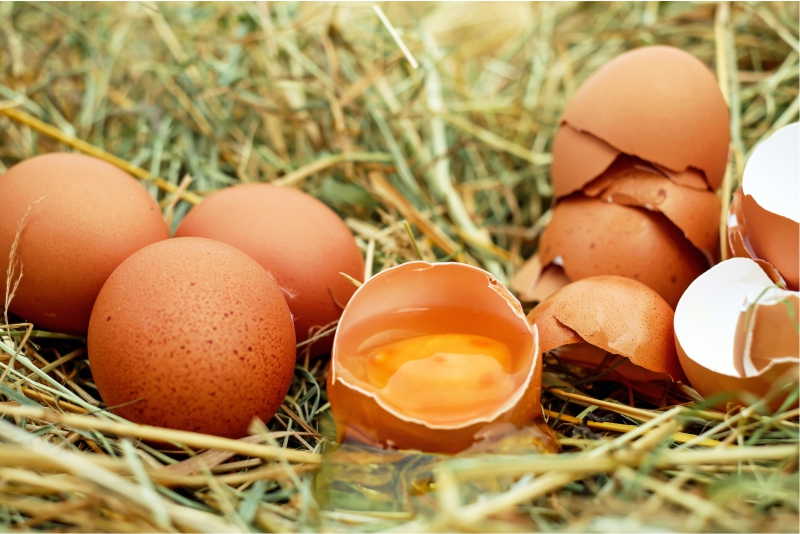 A 1978 Bon Appetit magazine article credited Mr. and Mrs. LeGrand Benedict for requesting the ingredients at Delmonico's Restaurant, one of New York's most famous fine-dining restaurants. Delmonico's, which opened in 1837, credits its legendary chef Charles Ranhofer for creating not only Eggs Benedict but also Baked Alaska, Lobster Newburg, and Chicken A la Keene. The restaurant's menu says the dish was first served in 1860. And a recipe for Eggs a la Benedick was included in Ranhofer's 1894 cookbook "The Epicurean."
Another origin story credits Lemuel Benedict for ordering a breakfast of buttered toast, poached eggs and bacon topped with hollandaise sauce in 1894 at the old Waldorf Hotel to cure a hangover. This legend credits Oscar Tshirky, the maître d'hôtel, for putting the dish on the hotel's menu. But first, he substituted ham for the bacon and upgraded the toast to an English muffin. Tshirky's 1896 cookbook included his recipe for Eggs Benedict. Tshirky's also credited with creating Thousand Island dressing, and Waldorf salad, which blends apples, celery, and mayonnaise.
A BREAKFAST TO REMEMBER
No matter which origin story catches your fancy, The Country View has a Benedict guaranteed to tantalize your taste buds. Struggling to choose? Consider these reviews posted on Trip Advisor. Both rave about the California Bennie, the restaurant's most popular Benedict.
A traveler from Minnesota praised the restaurant for crafting the perfect breakfast for two – the couple shared a California Bennie and pumpkin pancakes. "Excellent food, big portions. Big thumbs up!"
A tourist from California called both the Eggs Florentine and California Bennie delicious. "Trust the reviews for this place – it's a good one!"
But you don't have to take their word. Stop in and try a Bennie or two so you can decide for yourself.
Related Articles:
Keep Reading