The Country View: Best American Restaurants Near Portsmouth NH
Eat At The 5 Best American Restaurants Near Portsmouth NH
When you're hungry, nothing compares to good old American comfort food. If you're in the Portsmouth, NH area and craving a big breakfast, light lunch or satisfying supper you're lucky you can choose from some great American style restaurants.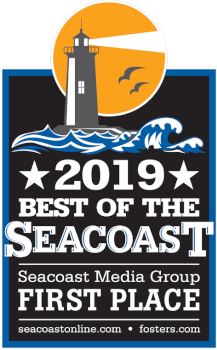 At the top of the list? The Country View Restaurant, an award-winning choice for breakfast, brunch, and lunch.The restaurant has topped the Best of the Seacoast Awards year after year, routinely winning accolades for its breakfasts and burgers.
The family-friendly restaurant offers great food and excellent service. The creative menu offers everything from a wide variety of omelette offerings, to inventive Eggs Benedict options standard breakfast fare such as pancakes and french toast. You also can choose from a variety of mouth-watering burgers, sandwiches, soups, and salads.
The Country View Restaurant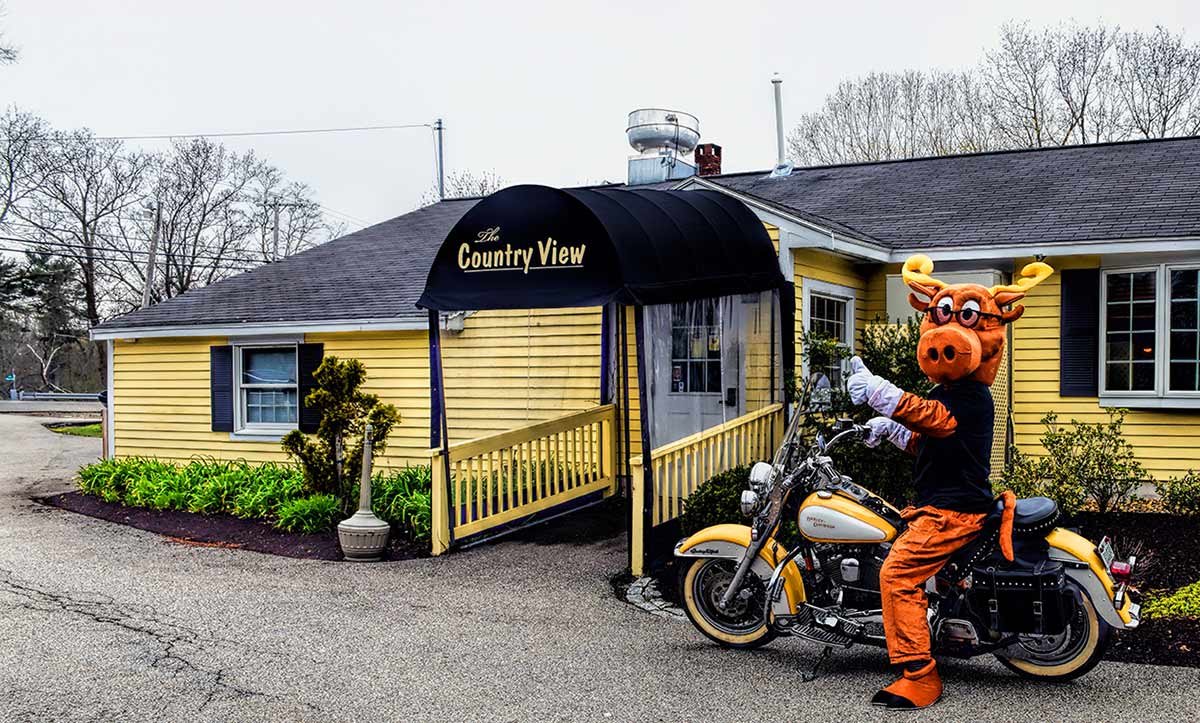 Address: 692 Portsmouth Ave., Greenland, NH
Serves: Breakfast, Lunch, Brunch
Special diets: Vegetarian-Friendly, Vegan Options, Gluten-Free Options
The Country View, one of the best American restaurants on the Seacoast, offers so many tasty menu choices you'll have to plan several trips to try them all. Start with some of the most popular items on the menu like the California Benedict, Marty Scramble, or the CVR French Toast.
Not in the mood for breakfast? Not a problem. Consider, and hopefullylater consume, the Cider House Burger, Haddock Reuben, or a bowl of homemade chili. On a cold day, there's nothing better than a comforting Country View meal.
Here's what diners say:
Great menu, fantastic service!
The menu covers the usual fare and many interesting, delicious specials, making certain it offers something for everyone. We will certainly be back soon.
Love that Country View!
This place is a small local breakfast hangout with friendly service. They have some gluten-free items. The breakfast menu is expansive, and they are very accommodating. Can be crowded and have waits in the peak breakfast times, but the line moves quickly.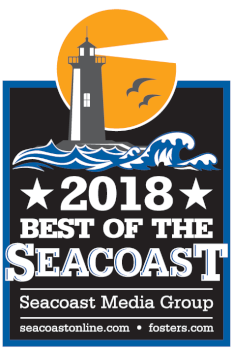 Best breakfast/brunch in the area
Great food & service, providing huge portions. Bring your appetite! Wide breakfast selection, or you can choose your own pairings. Very fast service. This restaurant is usually crowded, so be patient. My only complaint is the noise level — but it does clear the tables.
Innovative & delicious breakfast
This local & casual breakfast spot has turned into my husband's favorite place. He finally corralled me into going. I'm not a big breakfast eater but was completely spoiled by choices.
Finally settled on a eggs Benedict rush with chicken sausage, baby spinach & Apple, yummy. They let me substitute fresh fruit for the potatoes (slight upcharge). Also, they have V8, with hot sauce, Worcestershire & horseradish- made a Virgin Mary. Delicious breakfast & the waitress was friendly, accommodating & had great service. We will definitely be going back!
There's A Reason This Place Is Popular!!
Tasty, fairly priced meals, in a homey atmosphere, prepared and served by people who are actually concerned that you have a great experience? Well, no wonder The Country View is really popular. We were just traveling through New Hampshire on our way back to Boston and wish we had stopped here on our inbound trip. We each had omelets (the Zorba – ham, feta, onion, spinach, jalapenos & black olives…so fresh tasting & the Meat Lover's – ham, bacon & sausage, plus choice of toast, etc. and hash browns or home fries). We were at Diane's station, and she couldn't have been more welcoming. It's also cool that portraits of Diane and other Country View staffers are printed on the placemats and hung on the restaurant walls. That means people stay – and are invested in the restaurant and its patrons. If we lived in the area, we'd be here all the time!
Mouthwateringly delicious food with friendly staff
I can't rave enough about this place. We went for breakfast, and every dish was scrumptious.
I had the Pumpkin Nut pancakes, which were a flavor delight in every bite, and so filling I could only eat one (even with help from my husband and son). Fortunately, they keep well and served as snacks for later.
My son had regular pancakes, also a hit. My husband ate the Western omelet with bacon, toast, and hash browns, and pronounced it the best meal he had on our trip..
All of the staff are friendly and solicitous, and you can't beat the prices. Go!
Beach Pea Baking Co.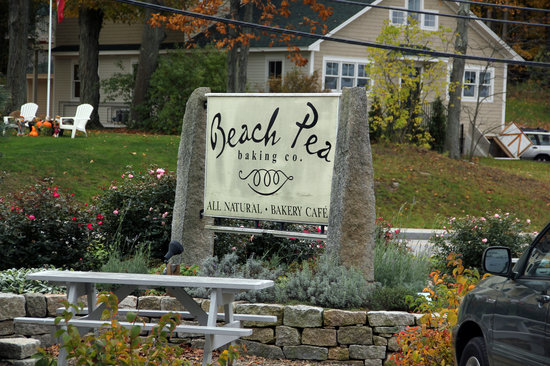 Address: 53 State Road, Kittery, ME
Serves: Breakfast, Lunch, Brunch
Special diets: Vegetarian-Friendly, Vegan Options, Gluten-Free Options
Diners complain about the crowds at Beach Pea Baking Co., but that doesn't stop them from coming back for the restaurant's salads and sandwiches. And, as its name suggests, Beach Pea Baking is known for its baked goods and pastries.
Here's what diners say:
The food is fresh and delicious.
The place was hopping but very friendly. We went back for more goodies when we were in the area again. Excellent!
Coconut lime cheesecake!!! Get.
Coconut lime cheesecake was so light and fluffy and delicious. I want one every day for the rest of my life. I wish this place were closer to my house. I can't say enough of how great that cheesecake was; highly recommend it!!!
Great food…way crowded
Great sandwiches and salads and baked goods are out of this world. Only knock is the crowds. Lines typically to the door, and getting a table at any time is usually impossible. Get things here often–birthday cakes, sandwiches etc, but don't ever plan on eating here and having a relaxing meal–tables are crowded, hard to get and loud. Line moves pretty fast, but if you are in a rush, don't try it.
Colby's Breakfast & Lunch Joint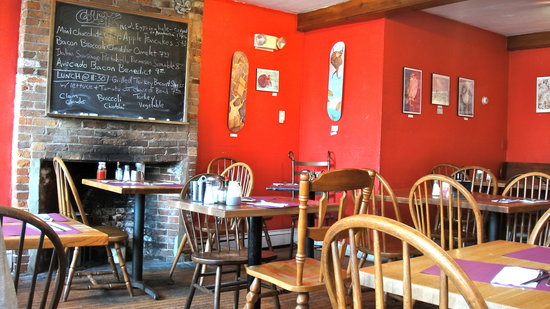 Address: 105 Daniel St, Portsmouth, NH
Serves: Breakfast, Lunch, Brunch
Special diets: Vegetarian-Friendly, Vegan Options, Gluten-Free Options
Colby's is committed to serving only fresh, local products. Its menu focuses on breakfast foods like omelets and pancakes, and lunch offerings include sandwiches, salads, and quesadillas.
Here's what diners say:
Great breakfast food, cozy atmosphere
I skipped the generic hotel breakfast and instead walked over to Colby's while in Portsmouth on business. I had heard that it gets crowded early, so I arrived just before opening and was able to get a table right away. Turns out, it was the best decision I made that day. Good stuff. I went back a week later, and same thing. Credit to the staff- creative menu choices and expedient service.
Little Gem
I THINK THE WORD GEM SAYS IT ALL…. Wonderful service and great food, truly a GEM…. Must try the fresh-baked cinnamon toast.
Reliable breakfast and lunch
I have been going to this restaurant through at least three incarnations. The atmosphere has not changed at all. To some extent, the menu hasn't changed much either. But, why mess with success? The locals enjoy the food. The menu is so varied that there is virtually something for every taste. If the weather is good, sit in one of the four tables outside in the tiny courtyard.
Cure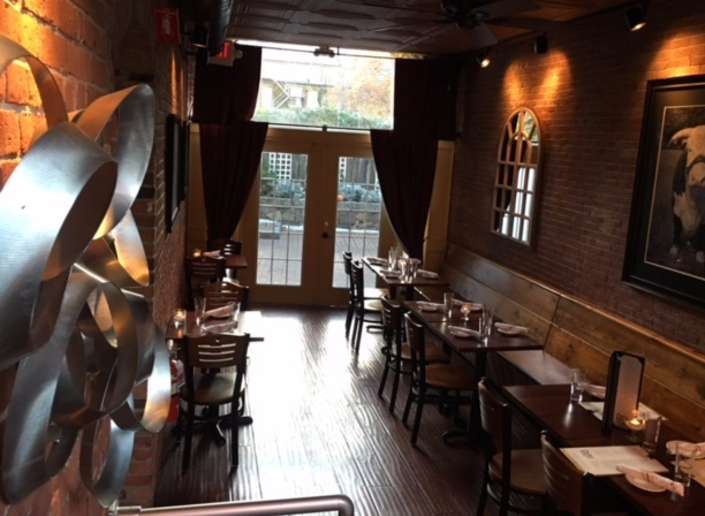 Address: 189 State St, Portsmouth, NH
Serves: Dinner (opens at 5 p.m. daily)
Special diets: Vegetarian-Friendly, Vegan Options, Gluten-Free Options
At Cure, the focus is on the meat, and the restaurant brines and slow cooks many of its meats to ensure flavor and tenderness. Dishes include options with chicken, duck, and salmon as well as steaks, pork chops, and lamb.
Here's what diners say:
Great experience
Went with my husband on a Saturday night. Very small, so make a reservation. Great vibe here with wonderful service. Interesting menu with great choices. In fact, they all looked so good we went with "chef's choice" and asked the server to choose! Perfect dinner. Just goes to show you that the excellent staff knows the menu! Started with the mushroom app, then spinach Caesar salad and the duck entree. Amazing!
Strongly recommend!!!
It was with great anticipation
It was with great anticipation that we made a reservation here. The reviews were almost all excellent. Sad to say, our experience was not so good. Arrived on time, almost empty with a few couples seated. Ordered a beer … wife a rose'. Ordered the Duck confit, and all was absolutely terrific! Wife ordered the Scottish Salmon, which was fine…. small portion.
I ordered a Cabernet with my Ribeye. This had to be the worst cut of meat for $36!! Sent it back because it was way too rare for my liking…. came back 10 minutes later a little more cooked with cold vegetables now. Very chewy and no flavor.
Seems to me something is missing with customer attention. Waitress didn't seem to care about my meal at all… didn't come back to ask if everything was alright.
This experience CURED me from going back!!
Excellent Choice
Went for an early Birthday dinner on Saturday. Although the restaurant was newly full, our service was excellent and wait time was perfectly synced with our finishing drink/apps/main course. We had the French Onion soup and it was outstanding!
Lamb and Ribeye were also delicious and cooked as we ordered.
Our server, Kate, was both knowledgeable and charming and her mother should be proud.
We look forward to our next visit.
Lexie's Joint
Address: 212 Islington St, Portsmouth, NH
Serves: Lunch, Dinner
Special diets: Vegetarian-Friendly, Vegan Options, Gluten-Free Option
Lexie's Joint is known for its burgers. You can choose between options like The Blue Angel, The Urban Cowboy, and Lexie's Big Mouth. Or you can build your own from a list of ingredients that includes muenster cheese, fried eggs, and chipotle or sriracha aioli, plus the traditional lettuce, tomato, onion, and pickles.
Here's what diners say:
Tasty burgers in unpretentious surroundings
Stopped in on a visit to Portsmouth today. The place is totally low key, no pretenses in design or decor, and very inviting. My wife ordered the fish tacos and I had the "Burnin Down the House" burger (no bun) with truffle fries. The tacos were excellent, my burger was good, with a nice heat to it though the jalapeños were not the spiciest. The truffle fries were crisp and tasty.
Lunch Stop
I went here based on reviews on Trip Advisor, and I was not disappointed. This is the place to get a burger — a burger just about any way you want it! The service was great, they offer a good variety of beers, and the prices are very reasonable. Would highly recommend for a quick casual lunch.
Awesome burger!
Doesn't look like much on the outside or inside; could have been an old gas station for all I know and has the look and feel of an old diner inside, but man they make a tasty burger and fries for a good price. Service was quick and food came soon thereafter.
Satisfy Your Cravings
With its varied menu of award-winning favorites, The Country View has something (or two or three things) guaranteed to please any palate. And with its generous portions, you're sure to leave full, happy, and satisfied.
Stop in today and make one of our favorites, one of yours!
Further Reading:
Keep Reading