Delight Your Taste Buds With A Sweet Brunch At The Country View
If you wake up craving something gooey and sweet, The Country View Restaurant serves up a delectable assortment of pancakes, French toast, cinnamon rolls, and muffins. Whether you want something fruit-filled, slathered in syrup, or topped with whipped cream, the menu provides a variety of options for brunch in Portsmouth NH.
The Country View's chefs know breakfast. Customers have voted The Country View the Best Breakfast on the New Hampshire Seacoast award the past five years in the Best of the Seacoast contest.
And TripAdvisor named The Country View one of its top restaurants for brunch in Portsmouth NH. The travel website also gives the restaurant a Certificate of Excellence for consistently earning positive customer reviews.
Fluffy pancakes
The Country View's chefs have mastered all the secrets to fluffy pancakes. The restaurant offers plain, fruity, and specialty pancakes in both short and full stacks. While you can dress up the plain pancakes to satisfy your sweet tooth, the specialty pancakes are so tasty you can eat them fresh off the griddle.
While fruity pancake options include both blueberry or banana nut, The Country View excels with its specialty pancakes, which include Moose Tracks (chocolate and peanut butter chips), Pumpkin Nut, and the Golden Harvest, a spiced carrot, raisin and walnut blend.
MRW22 of Providence, Rhode Island, wrote, "The pancakes were out of this world. We had the moose tracks. Yummy!!"
Mitchinmass of Salem, Massachusetts, calls The Country View his favorite breakfast spot. "This is a great place for breakfast. In fact, I travel from Salem, MA, because they have the best pancakes. Try the pumpkin; you don't even need syrup. And they're huge!"
Ooh la la french toast
French toast, which technically isn't French or toast, is a brunch staple. The Country View's chefs have crafted several options that include fruit, chocolate or peanut butter chips, and if you want something a bit more substantial, try the Monte Cristo, which uses a short stack of the restaurant's French toast to make a turkey, ham, and Swiss cheese sandwich served with a side of syrup.
The restaurant's most popular choice, the CVR French toast, is a full stack served with Bavarian crème, strawberries, bananas, blueberries, orange, kiwi, and whipped cream. Alyssag of Portland, Maine, was thrilled with the dish. "Mine was great with three thick slices of French toast loaded with REAL fruit on top," she wrote in her five-star review.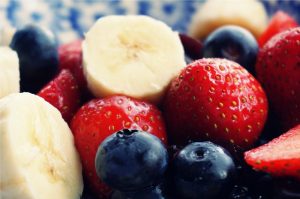 Like the pancakes, the restaurant's French toast comes in both a short and full stack and can be dressed up with fruit. Your choices include blueberries, bananas, and strawberries. Or you can add either chocolate or peanut butter chips.
The chefs also have created the Strawberry Fields French Toast, a decadent delight guaranteed to satisfy. The dish takes a full stack of French toast and stuffs it with strawberry cream cheese before topping it all with strawberries and whipped cream.
Muffins and more
Want to add a sweet pastry to a savory choice for brunch in Portsmouth NH? You're in luck.
The Country View serves cinnamon rolls and homemade muffins. The frosted cinnamon rolls provide a sweet finish to any of the restaurant's sunrise specials or farm fresh egg dishes.
The same is true for the restaurant's homemade muffins, which are designated a chef's special. You can choose between blueberry, the world's most popular muffin choice, and the daily special. CHANGE this to match what's offered. The daily special muffin takes advantage of seasonal fruits and flavors. In addition, the Country View has an ever-changing variety of gluten-free muffins. They are freshly baked and gluten-free for guilt-free enjoyment.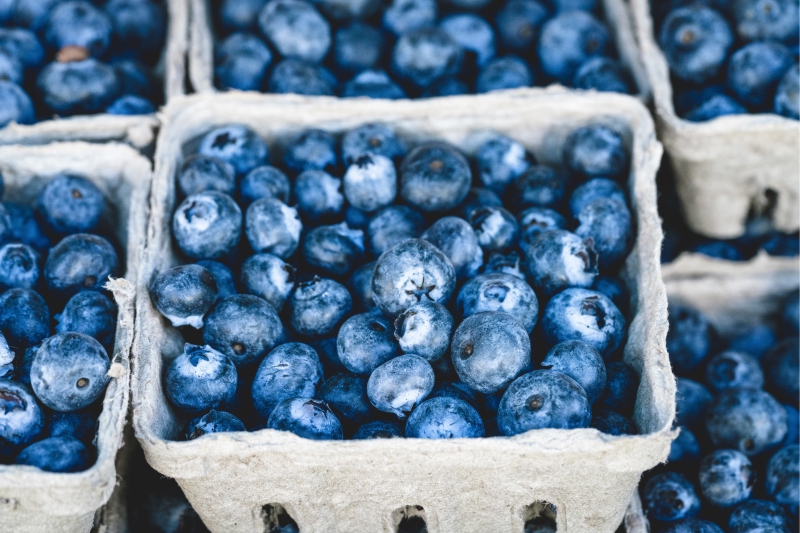 Foodie50Ny of New York praised the blueberry muffins in a five-star review. "This is THE place for breakfast or lunch. Worth seeking out if you are staying on the NH seacoast as the food and service can't be beat. … Very large, moist blueberry muffins. Good coffee and everything served with a smile. … Super way to start your day!"
Brunch in Portsmouth NH
Whether you're craving big fluffy pancakes, delicious French toast or a tasty fruity muffin, The Country View Restaurant has the right treat to satisfy your sweet tooth for brunch in Portsmouth NH.
Adding berries or bananas to breakfast not only appeases your sugar cravings, but it's also a great way to make sure you eat enough fruit each day. The Country View menu also offers fresh fruit in both a cup and bowl that you can add to any meal.
Add a stop for a sweet brunch at The Country View to your weekend to-do list. Your taste buds will thank you.
Related Articles:
Keep Reading