Best Breakfast, Best Burger, Best Family Restaurant
The Country View Restaurant has won the Best of the Seacoast Award for the 5th year in a row. This year, we brought home First Place in three categories: Best Breakfast, Best Burger, and Best Family Restaurant. We are republishing this article from The Portsmouth Herald with the author's permission.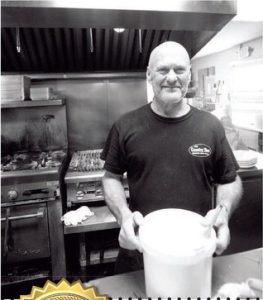 For a restaurant to be around for 31-years, its reputation must be solid. The Country View Restaurant fits that bill. Owner Sandra Makmann bought the quaint establishment five years ago but said the restaurant itself is in its 31st year of operation.
"We are a family style restaurant and we make the best burgers, and great breakfasts," said Makmann. "We are friendly, a little funky, fast paced, and always fun. We serve neighbors here. We have many long-time customers, and many of them know each other."
The Country View placed in the top three for the category for best breakfasts.
Makmann said there are people who will drive across the state for their famous pumpkin pancakes, only one of the speciality items offered on their large breakfast menu.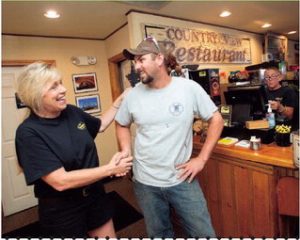 "People will order a lot of the pancakes, so they can take them home and freeze them," said Makmann, the owner of the best family restaurant. "We serve 11 varieties of omelettes. We serve eggs Benedict and many variations of French toast, some loaded with fresh fruit, with Bavarian cream in between the slices."
Apparently, The Country View Restaurant is a great place to work. Makmann said they have servers and cooks who have been with them for 20-years or longer.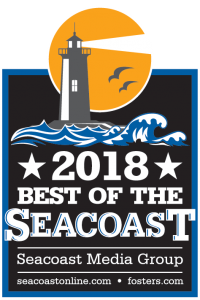 Makmann said she could rave about the great food all day, but what she believes keeps people coming back is the friendly atmosphere at The Country View. She said that on weekends they are hopping, sometimes with waiting lines that go out the doors and into the parking lot.
"Here it is cozy," said Makmann. "We have kind of tight quarters but the people who come here like to be able to interact with their neighbors. They are interested in meeting new people. We have customers here who used to come with their parents and are now bringing their own children in, still meeting their parents here. We love that."
— By Karen Dandurant
Related Articles:
Keep Reading