The Country View Adds Gluten-Free Menu
Already honored as one of the best spots for breakfast, lunch, or brunch in Portsmouth NH, The Country View Restaurant is expanding its offerings by adding a gluten-free menu. Of course, the new dishes include choices for breakfast and lunch.
Sandra Makmann, the restaurant's owner, says the new menu meets customer demand for gluten-free options.
Uncertain about what gluten is and why it might be something to avoid? Gluten is a protein found in grains including wheat, barley, and rye and foods such as bread, pasta, and cereal, but it's also commonly used to make sauces, gravy and salad dressings.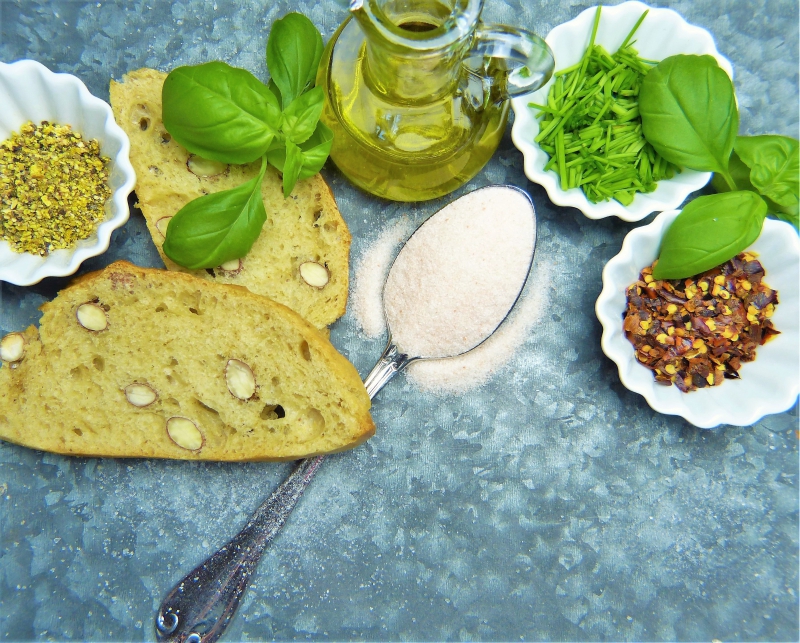 The gluten-free menu from The Country View's award-winning chefs includes two dairy-free breakfast dishes that were crafted to appeal to customers who are both lactose and gluten intolerant. Although most people who eat gluten-free have Celiac Disease, an increasing number of people are eliminating foods with gluten to improve their overall health. Many people with autoimmune diseases like lupus or rheumatoid arthritis have reduced or eliminated gluten because doing so helps reduce inflammation.
A Consumer Reports National Research Center survey of more than 1,000 people shows 63 percent think following a gluten-free diet will improve their physical and mental health.  Potential health benefits of removing gluten include improving digestion, losing weight, increasing their energy levels, lowering their cholesterol, and strengthening their immune systems.
Gluten-Free Choices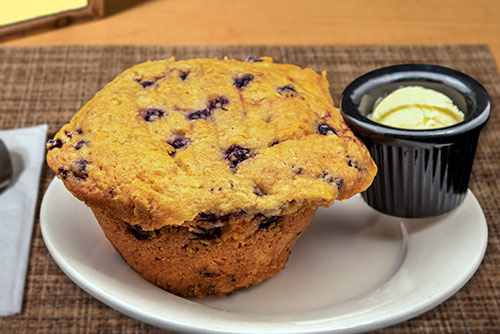 The new breakfast options include both gluten-free updates to a few The Country View favorites and some new dishes. The restaurant has an ever-changing variety of fresh-baked, gluten-free muffins. Varieties can include Blueberry, Caramel Apple, Raspberry Coconut and Sour Cream Coffee Cake.
Check Out Our Gluten-Free Menu
Some revamped menu favorites include an organic oatmeal served with dairy-free vanilla almond milk and blueberries and a new yogurt parfait, which uses a coconut milk, dairy-free yogurt alternative served with gluten-free granola with cantaloupe, honeydew melon, grapes, blueberries and walnuts.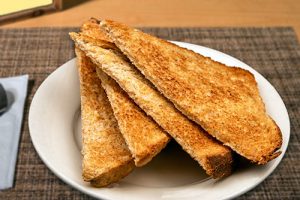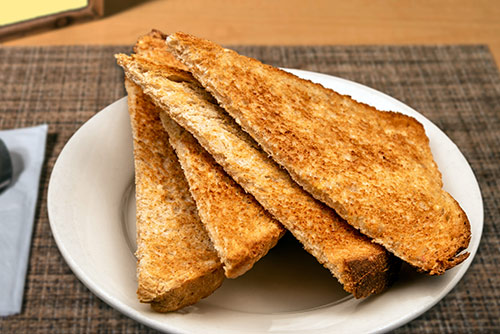 Other new breakfast items include toasts, quiche and Benedicts.  The new Avocado Toast dish combines gluten-free toast with avocado, poached egg, pickled red onion, and feta cheese and is served with a side of fresh fruit. The Ham and Cheese Quiche uses a locally sourced pie crust from Maine Pie Company out of Biddeford, Maine, then topped with a mix of eggs, ham, bacon, cheddar cheese, and baby spinach before it's baked to golden perfection.  The Endless Summer Benedict combines gluten-free toast with poached eggs, hollandaise sauce, baby spinach, tomato, red onion, green pepper, and a side of fresh fruit.
Customers can always substitute gluten free bread for any of the current bread choices for a small additional charge.
Lunch Choices
The new lunch options include the Southwest Veggie Burger and the Chicken Salad Sandwich. Both dishes feature either gluten-free bread or gluten -free buns with a side of the new gluten-free sweet potato tortilla chips instead of their house-made chips.  As always customers can swap the customary Brioche sandwich bun for a gluten-free option.
The Southwest Veggie burger is made with three grains, black beans, corn and roasted peppers  then topped with avocado, lettuce and tomato. The Chicken Salad sandwich combines chicken breast with apples, grapes, walnuts, celery and curry aioli and is served on toasted gluten-free bread.
The new menu choices include a Chicken Club sandwich, a Turkey Burger melt, and an all-American burger. The new burger joins the dozen-plus burgers already on the menu. The Chicken Club sandwich features a chicken breast topped with turkey bacon, avocado, lettuce, tomato, and mayo. The Turkey Burger melt features a turkey burger with turkey bacon, cheddar cheese, sliced apple, and dried cranberries.
The All-American burger starts with The Country View's hand-formed, half-pound beef patties made of a blend of twice-ground sirloin, flap, and brisket then topped with a choice of cheese, plus lettuce, tomato, and onion.
Breakfast, Lunch or Brunch in Portsmouth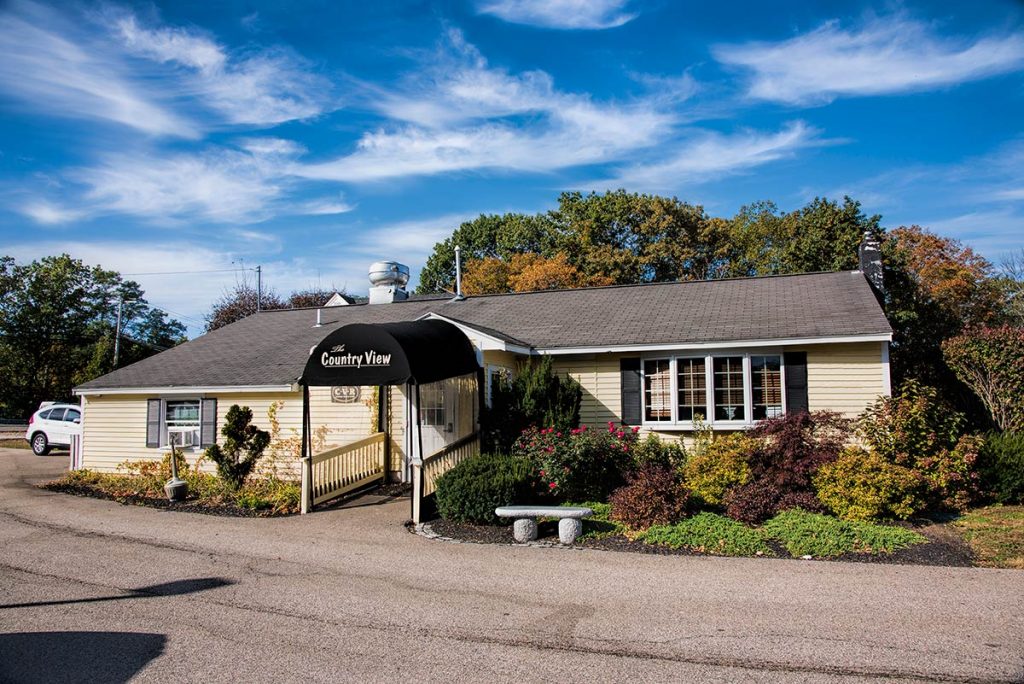 The Country View offers a full menu for breakfast, lunch, or brunch in Portsmouth NH no matter the diners' food preferences. The restaurant's management, however, reminds customers that the kitchen is not gluten-free and cross-contamination can and may occur.
Although our chefs make every effort to prepare gluten-free items carefully, the kitchen itself is not gluten-free," says Makmann, the restaurant's owner. "Also, some of our ingredients, although gluten-free themselves, could be sourced from manufacturing facilities that aren't entirely gluten-free.
For people who are gluten intolerant or highly sensitive to gluten, the restaurant does not recommend any of its menu items.
Related Articles:
Keep Reading