9 Fun Ways To Celebrate Labor Day in Portsmouth NH
Labor Day weekend is summer's last hurrah, but before frost fills the air and the leaves start to turn, celebrate Labor Day in Portsmouth.
For history buffs, Portsmouth offers everything from a chance to see the area colonized by Captain John Smith to mansions dating back to the early 1800s. The area also provides everything from helicopter and harbor sightseeing to brewpub tastings;here's truly something for everyone. You'll want to he sure, though, to leave time in your holiday schedule for brunch provided by the award-winning chefs at The Country View Restaurant.
Enjoy a Cold One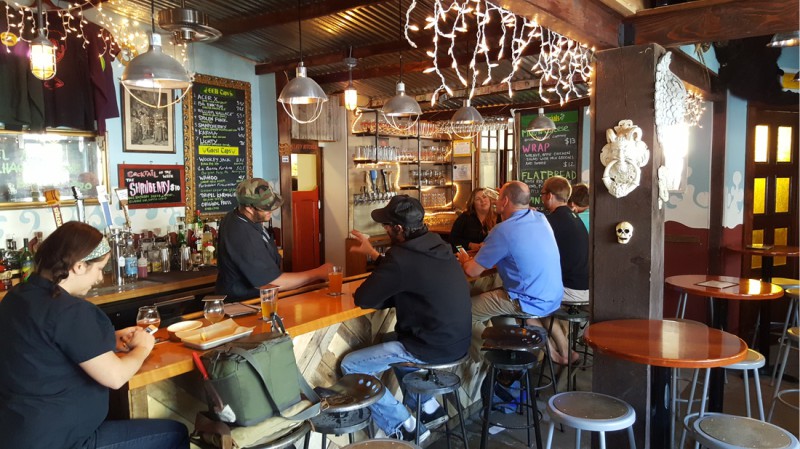 Earth Eagle Brewings promises creative beers and clever cocktails. "If a biker bar run by hipsters and a New England beach shack had a baby, you'd get Earth Eagle. The place doesn't take itself too seriously — "earth eagle" is just another term for a turkey, after all — but the lengthy, ever-changing, award-winning beer list and substantial food offerings are no joke," The Food Lens writes. Earth Eagles takes no reservations and provides no parking, so plan accordingly
Explore the Harbor
The fully-narrated 60- to 75-minute Portsmouth Harbor Tours gives you a nearly 400-year history lesson. Learn more about everything from the region's settlement in 1623 to Portsmouth Harbor's role in both U.S. defense and the economy. The $21 tours depart at 10 a.m., noon, 1:30 p.m., 3 p.m. and 4:30 p.m. . The company also offers an evening hour tour at 5:45 p.m. for $17, a sunset cruise at 7 p.m. for $20, and a harbor lights cruise at 8:30 p.m. for $20. Reduced prices for children and seniors.
Take the Open Sea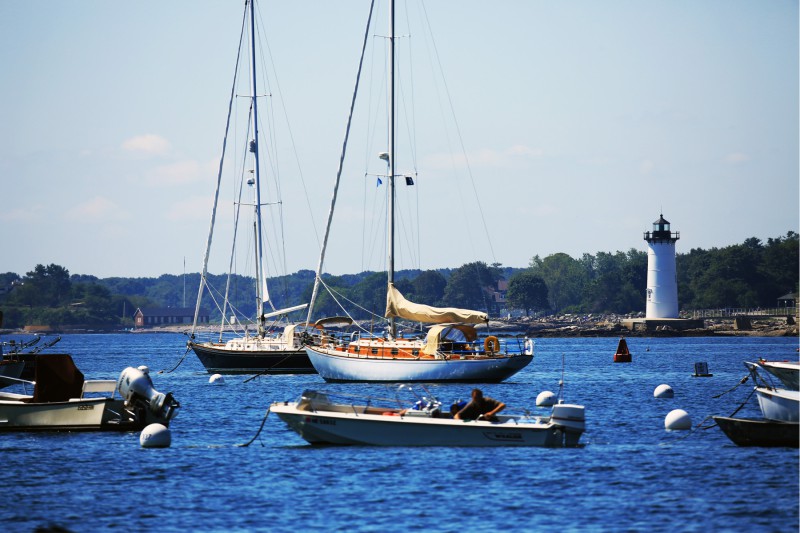 The 2.5-hour Isles of Shoals Cruise leaves Portsmouth Harbor to tour nine islands. The Isles of Shoals, which was settled by Captain John Smith, has served as a fishing center in colonial times, a pirate hideout, and a resort for intellectuals. It's also a bird watchers paradise, so be sure to bring your binoculars. The $27 cruise departs at noon Tuesday through Friday from June 8 to September 8.
Learn more about Portsmouth
Knowledgeable walking tour guides will help you discover downtown Portsmouth's hidden treasures. The 90-minute guided walking tour costs $15 and will introduce you to both Portsmouth's rich past and lively present.
Go inside a Submarine
The USS Albacore was a U.S. Navy submarine used to test top-secret experimental features that lead to developing the high-speed silent operation used on modern U.S. submarines. Now, the preserved submarine is open to the public for self-guided tours. The museum is open daily from 9:30 a.m. to 4:30 p.m.March 1 through Memorial Day Weekend. Admission is $8 with reduced prices for children, retired military, and group tours. Active duty military and their families are admitted for free.
Learn about Colonial History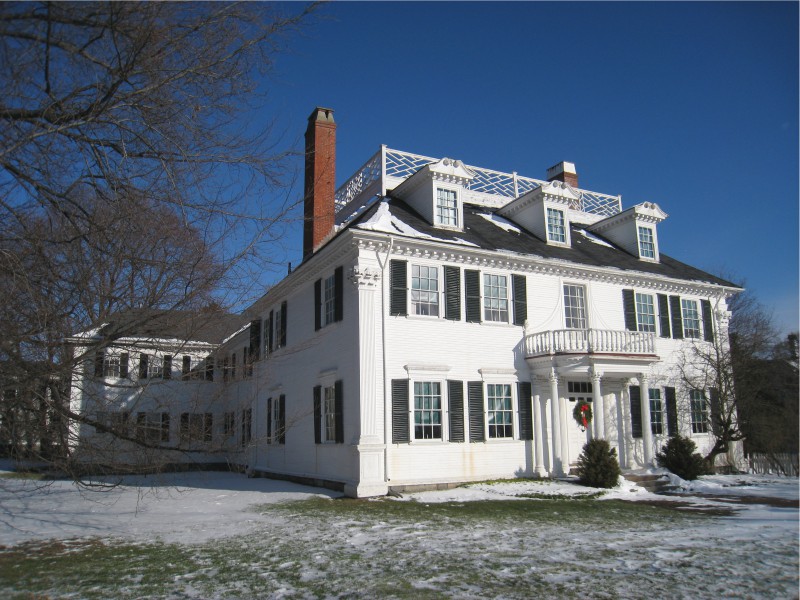 Visit the Governor John Langdon House, a Georgian mansion that's designated a National Historic Landmark. The mansion, with its elaborate Rococo style wooden carvings, was built by John Langdon, who signed the Declaration of Independence and served as a three-term governor of New Hampshire. The $8 admission includes both a tour of the house and access to the current exhibition on view in the dining room. The mansion is open from 11 a.m. to 5 p.m. Friday through Sunday from June 1 to October 15. Tours begin on the hour. Reduced prices are available for seniors and students.
Want more Colonial History?
Tour the Moffat-Ladd House and Garden, which was the home of Declaration of Independence signer William Whipple. The three-story home was constructed in the Georgian style and overlooked the old Portsmouth Harbor area. The home is open for guided tours from June 1 through October 20. Admission to the house and garden is $8 for adults and $2.50 for children. Garden-only tours are $2 and season passes to the gardens are $15.
Explore a 10-acre Living History Museum
The 10-acre Strawberry Banke Museum offers tickets that provide admission on two consecutive days to give you plenty of time to explore this outdoor living history museum. Tickets are $19.50 for adults or $9 for children. The museum also offers a $48 family pass for two adults and two children. Dedicated to bringing more than 300 years of American history to life, the museum showcases 39 buildings, including 17 historic homes, that date back to 1695.
Enjoy Brunch at The Country View Restaurant
No trip to Portsmouth would be complete without making time for brunch at The Country View Restaurant. Previously honored as one of the best spots for breakfast, lunch, or brunch in Portsmouth NH, The Country View offers a wide range of dishes including a collection of Eggs Benedict options and a delectable assortment of pancakes, French toast, cinnamon rolls, and muffins.
Time spent in the Portsmouth area offers so many activities, tours, and dining that you may never want to leave.
Further Reading:
Keep Reading