Thanks from All of Us at The Country View Restaurant
"For all of us Thanksgiving conjures up warm and wonderful memories of time around the table with family and friends. Although it falls on the third Thursday of November, it is about so much more than just that one day; it's about the season leading up to that day and about looking back at all the good in our lives, the people that mean the most and all we have to be thankful for."
– Sandra Makmann, owner of The Country View Restaurant
Thanksgiving is just around the corner, and we would like to take this chance to express our gratitude. For more than 30 years, everyone at The Country View Restaurant has strived to deliver the experience that leaves you wanting to come back. Our aim has always been to remain authentic and become your top choice when looking for a place for  spending quality time with friends and family while having your lunch and breakfast in the Portsmouth area.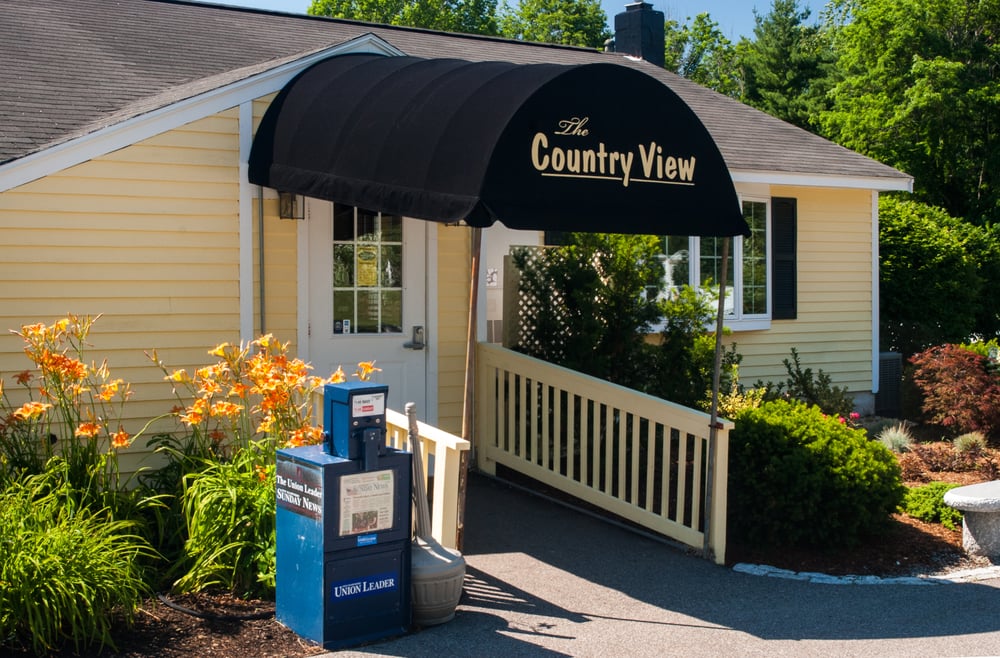 The Country View Restaurant will be open regular hours Monday through Wednesday Thanksgiving week (6am to 2pm), however we will be closed on Thanksgiving day. Nevertheless, we want to take some time to share some of the reviews that we have received this year.
Every town needs a great breakfast spot. This is it for Greenland. Just good honest food.
– Rated 5/5 on Tripadvisor
Best Breakfast in the Portsmouth Area
Best breakfast in the seacoast. This restaurant typifies a great country breakfast joint. The staff is superlative, the service lightning fast, and the accuracy of every meal – perfect. The prices are most reasonable and you will never be disappointed.
– Stefan
Rated 5/5 on Tripadvisor 
With this in mind we want you to know that you inspire us to reach new heights, create new dishes and adapt ourselves to your preferences. Over time we have expanded our menu to over 130 items offering everything from simple egg dishes to many of the best american comfort foods.
"Better than I could imagine."
– Rich
Rated 5/5 on Tripavisor
The Country View Restaurant's chefs have crafted unique combinations, throughout both the breakfast and lunch menus, with the hopes of  leaving you wanting more.
The Menu
Sauteed bacon, mushroom and Parmesan cheese topped with Swiss cheese and avocado; ham, feta, onion and spinach with black olive; our house made chili, pepper jack cheese topped with sour cream… These are just a few of the ways we serve our omelettes. Notably, we could talk about our dishes for a long, long time. But you know what they say – it's better to taste something once than to hear about it a thousand times.
My husband and I went to this restaurant a week ago and I haven't stopped thinking about how good the food was.
– Rated 5/5 on Tripadvisor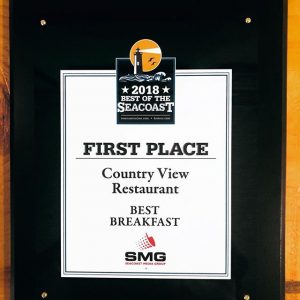 Our team at The Country View Restaurant has had the honor of winning the Best of the Seacoast Award 5 years in a row. This year, we were voted number one for Best Burgers, Best Family Restaurant and Best Breakfast in the Portsmouth area and the honor is as much about the staff as it is about the faithful customers, who truly make us what we are.
I fully understand why the restaurant should have 6 stars. Being a person that has a small catering business myself I am overly pleased and will be back. I am sure the service and the food will be above what I am expecting.
– Kevin
Rated 5/5 on Tripadvisor
We have staff members that have been working at the restaurant for more than 20 years, as well as customers that have been with us for multiple generations. By setting our standards high, listening to our customers' wishes and continually creating new and exciting menu items while still featuring familiar and comfortable dishes, the Country View Restaurant will always be valued for its unique approach. We cherish each and every customer and make sure you have the best start  to your day from the moment you walk through our doors.
Our family has been coming to this restaurant for years (at least 20). We are always treated like family. The waitstaff is the best around – you will never find better. They know my kids by name, know what their preferences are and have watched them grow up. Food is awesome – best breakfast in the Portsmouth area.
– Lisa
Rated 5/5 on Tripadvisor
We Are Family
The thing you notice right away is that everyone there treats you as family and when you walk through the door. It's like you're part of a big family.
– Debbie
Rated 5/5 on Facebook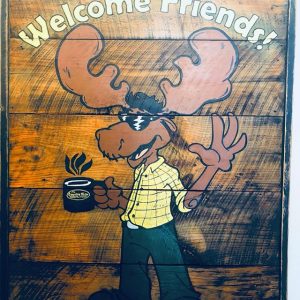 All of us at The Country View Restaurant care about making your experience fabulous. We have a blog specially designed to keep you updated to our latest news. We provide tips on how to spend quality time on the seacoast, we write about the campaigns and fundings that we always support and try our best to make a difference in the world. Moreover, you can also read about how we celebrate holidays and what surprises we've prepared for you! Subscribe to our blog here and receive the latest news.
OUTSTANDING!
– Christina
Rated 5/5 on Tripadvisor
"I, personally, couldn't be more thankful for The Country View Restaurant and for what appears, at first glance, to be a simple and small restaurant.  For myself, my employees and all of those who visit so frequently though it is far greater. It's about friendship, family and the sense of community that gathers here.  I am thankful for the opportunity and relationships The Country View has brought me and the incredible variety and quality of people I have had the privilege to both meet and serve", said Sandra Makmann.
We love what we do and you can feel it when you're here. On this Thanksgiving Day, we thank you!
– The Country View Restaurant team.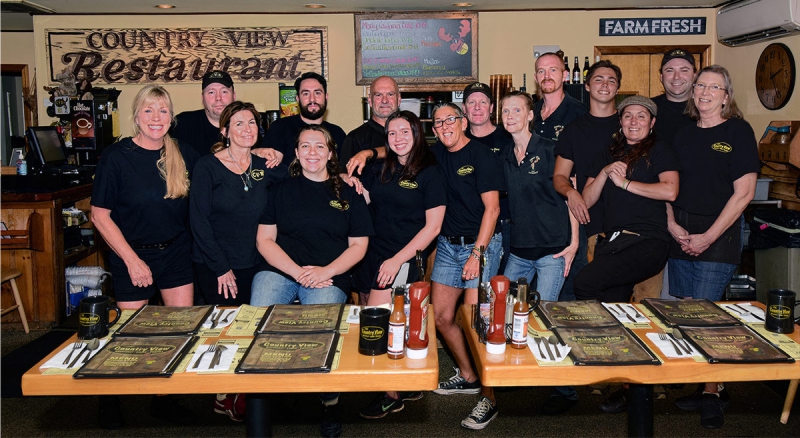 Related Articles:
Keep Reading